POOJA KATARA, FOUNDER
Pooja Katara is an architect from India. She graduated in 2014 from Mumbai, India and completed her Master's in Architectural Studies in Creative Urban Practices from Mackintosh School of Architecture, Glasgow. Her master's thesis project won the Chairman's Medal, a Post graduate prize. She is currently developing the project to test it in Glasgow.
As an artistically inclined architect, her interest lies in socially engaging urban projects. Her interactive work aims to be used as an investigative tool to speculate about the way we perceive spaces and places in cities. Through this, communities and tourists can engage with their cities history, social construct and physical interactions in a more interactive manner.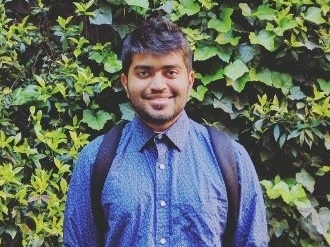 JAYNISH SHAH, interaction designer
Jaynish is an interaction designer with a background in Architecture. He has amalgamated his passion for Art, Design, Architecture and Technology into his career as an Interaction Designer. After becoming a qualified architect, Jaynish pursued a Master's degree in Interaction Design(MID), at Domus Academy, Milano. Apart from working at SENSEcity, he is currently a senior interaction designer at Animal, working on multiple UI / UX projects as well as contributing to branding and space design.
TECHNOLOGY PARTNER, tHE INTELLIFY
The Intellify is a a cluster of Consultants and Geeks providing Software Services to a diversified clientele of Individuals, Startups and Enterprises and thrives to build top-notch Digital Products. Commenced in 2018, Headquartered in India with the office in USA and UK.